Posted on Tuesday 5 January 2016
MRRA meeting on Thursday 21st January 2016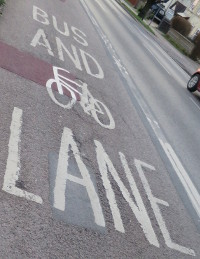 Click here to download the poster for this event
Thank you to everyone who attended the meeting on Thursday. If you missed the meeting, you can still watch the presentations on Youtube, filmed by Antony Carpen by clicking the following links:

Although the opportunity to put forward your views in response to the The 'Call for Evidence' sessions (as part of the Cambridge Access Study) has now closed, the presentations are still available to view. So before you complete your questionnaires and send your replies to the Milton Road Consultation, please consider the 'call for Evidence' hearings. For a summary of the ideas, please see the 'Notes of the Call for Evidence Sessions' under 'Evidence Session', including the power point presentations, via the following link: http://www.gccitydeal.co.uk/citydeal/info/2/transport/1/transport/10
If the congestion situation in Cambridge can be improved, there will be no need to expand the bus lanes. We do not want to transform our beautiful tree-lined streets into ugly concrete highways, or divert more traffic through the small residential side roads.